Solavei Referral Program kicks Multi-level Marketing Schemes' Butts
So, Solavei, take away the compensation plan and what are you ?
A no-contract UNLIMITED Text, Talk and Data plan on T-Mobile Nationwide 4G soon-to-be the largest LTE R10 Advanced network, starting at $39.00 a month  (Voice & Text plan $29/mo) - plus no activation fee, no overage fee.
Why You Should Avoid Unethical Multi-level Market Schemes ?
Economic depression has not gotten better and many people suffer because their income isn't enough to cover today demanding living expenses.
Now for that reason, that is exactly what malicious multi-level marketing uses to lure more people into their operation; simply by projecting a picture of financial-independent, freedom secured and wealthy lifestyle that everyone dreams of. It hits the emotion of the Poor. Everyone wants a solution to their money problem.
However, these companies' purpose is to drain the very last bit of their saving account before they move on to a different victim and leave you dumbfounded; there was never a solution in the first place.
Most MLMs are shady and can ruin to people's finance, relationship and social life in a very short time.
It is very disheartening to see how these businesses alter the typical corporate pyramid to manipulate its followers. They convince the members to turn their family and friends into sale leads and get every personal contact data from each one of them to expand their market, all under the impression of saving people money and be your own boss.
Sooner or later, many of the followers are brain-washed and only see the cult of the MLM company they are enslaved for. They are motivated for that one day they will be a millionaire or billionaire but too many times too often, the system downright does not work for a majority of us and people are left emptied pocket after several years of wasted effort, along with thousands dollars of investment for what is so-called as distributor status, product inventory, supplies, conference/travel cost, and all other BS.
If they cannot make it to success, they are blamed for not trying hard enough or giving up too early. It is just a matter of time before illegal ponzi scheme like those gets banned by the Gov't (SEC Shut down $600m MLM ZeekReward, FTC pressed charges on NuSkin).
But then again, the damage has been done - the poor gets poorer and the heartless rich at the top, well, gets richer thanks to the poor's hardwork.
The Online Affiliate Programs and MLM 
I have noticed Solavei™ Affiliated Program occasionally has been incorrectly associated with MLM pyramid scheme practices from other companies, perhaps that is why I want to to bring forth this topic for discussion, in a professional and unbiased manner.
At the end of the day, we can clear things up to people who are doing research about Solavei and especially for the growth of our team at People Connect People.com.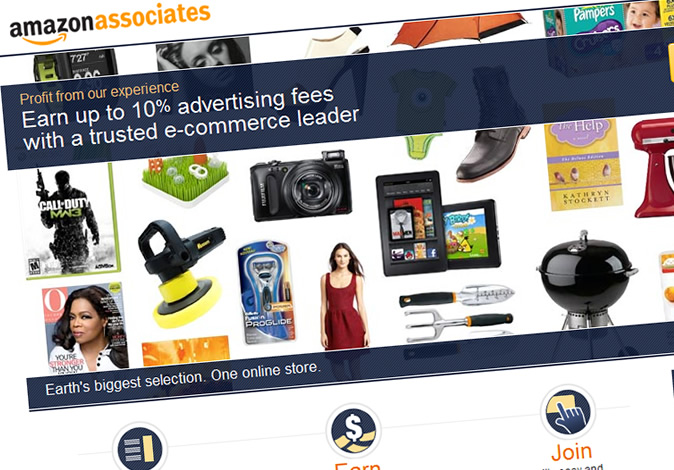 First off, thank you for reading this article! I'd like to introduce to you a tiny bit about me and how I am really my own boss on the Internet. I worked almost 8 years to get here, so it's the effort that earns.
My name is Paul L. (Google me?). I am a blogger/web developer for several online blogs, and SEO consultant for many high profile businesses. More importantly, I'm a father of two little beautiful girls :) !
Now sometimes people dubbed bloggers like us as online entrepreneurs who use the Internet to earn money. Successful bloggers can build a decent assets of passive income online by providing the answer to the problem that many have. We spend a lot of time to study, research, consolidate or even create and deliver the solution to many particular issues where a majority of people need.
External Link : How Do The Young People Make Over $50,000 A Month From Their Blog ?
The knowledge or advice on our blog is always available for public access. It could be an article about travel, food, technology, music, martial arts, life style, design, sport, the One Ring, lego, Stark, les misérables, Frozen or any imaginable categories (called niches).
We earn money by implementing or promoting related opportunities and products in our topics to expand the scope of the content, which is usually highly relevant. When the information leads to a sale, the service pays us a commission. Just like how TV programs, radio, news or magazines, etc..work.
For example, I have been a long-term member of Amazon Affiliate program on one of my blogs.

The website delivers knowledge of modern pc technology and it promotes computer hardware within the content to enhance the accessibility to the product from the audience viewpoint. I have done a lot of research and spent a lot of time on the website to make sure it provides my readers the most accurate and helpful information that they may not be able to stumble anywhere else. Soon, it starts to generate a lot of organic traffic and it quickly earns me a steady passive income just four months after launch, all on its own.

This passive income comes from Amazon product advertising that I have integrated into the content as a link or as an item store. The seller or manufacturer gives us a special code to track visitors who come to their website through this link and if they make a purchase, we will be credited.

That is how online affiliate program works. There are also other ways to earn online such as Adsense, drop shipping, flipping website, etc…but running your own web blog gives you the highest chance to earn a life-long passive income that surpasses other systems. Of course, you can integrate all of them and see which one works best.

It is not an easy sale as it sounds because the whole process requires a lot of hard work, effort and persistent patience before you can even peek at the result. It's always an on-going process but it's nothing like the 9-5. Nevertheless, you are the person who will be doing all the works and you have the opportunity to working smart for yourself, be your own boss by not joining the rat-race and creating yourself an online asset.

Now you become an independent (internet) entrepreneur.
Pyramid Business Model
As we probably know it, American corporate has the job ladder to identify roles and duties of people in the chain. There are president, ceo, coo, managers, supervisors and employees, etc… for instance.
A shady MLM company would tell us to look at this chain and compare to their practice, assuming the similarity how the food chain works.
But there is an obvious difference.
We don't often see a CEO of the company walk on the street and jump on people for a job slash money-making opportunity. That is the Human Resource dept's responsibility to cherry-pick the right candidate.
Perhaps that does not matter when it comes to some MLM. Their hiring practice usually do not care about the person level of experience, capability or skill. Anyone in a MLM would try to recruit almost everybody they stumble upon, with the main intention to explore their list of potential warm market (friends, family,etc..).  This is a pyramid model just like any business but it is practiced in an unethical way. It does not concern the victim's trust.
In a super shady MLM, you as a recruiter, are told to look for other people (downlines) to work for you and tell them to sell what the company believe is true and life-saving; but occasionally, it is not. You earn a big chunk from whatever your downlines sell. They earn little. Unless they better be like you and recruit someone else to do the dirty job.
So in short, uplines make money by having other people work for them or buy stuffs directly from the company and resell for higher cost (retailing). The member takes granted of his or her customers, clients, friends and family by exploring their relationships with others.
Sometimes they don't even know if what they are offering is good or bad. A lie told too many times become the truth (cult).
The Difference in Solavei Compensation Plan
Now when it comes to Solavei, the company  offer customer a referral program which creates some misunderstanding to many people; especially those had bad experience with MLM scheme in the past. Solavei gives you $5 each and every month per person you refer, via Referral Pay. The Path Pay on the other hand, shows sign of a multi-level market model but in reality there are many factors that set it apart from the typical MLMs : you do not earn anything directly from your enrollment's referrals, but you earn from your total network. There is no get-rich-quick scheme possible because you have to be a real leader to get the kind of results you expect from Solavei.
Here are other pros and cons that you must know about Solavei :
Solavei is built and operated by many reputable leaders who previously came from different major corporations in the U.S such as Walmart, T-Mobile, JPMorgan, AT&T, etc… The last thing they would want to do is putting their own name and reputation on the line by associating with a scam business.
Legitimate sources such as CNET, Huffingtonpost, Engadget, Yahoo, etc… would definitely not even consider praising Solavei if it was a crappy/bogus/gimmick business.
The Mobile Service actually relies on T-Mobile 4G backbone therefore its quality is expected to be at the top or second, based on the customer mobile rating scale. It delivers unlimited voice, text and data without surcharges. There are flexible rates starting from $29, $39, $49 to $69 with absolutely zero hidden fees.
This means customers know what they are getting, how much they are paying and how it measures up to other services. It's not some magical mixed-up jungle vitamin juice, crappy insurance solutions, expensive skin care or make-up kits that MLM usually deceives its clients.
There is no contract, therefore customers do not take risk for a long-term commitment, they are free to leave if they are not satisfied.
There is no activation fee. Solavei does not even charge its customer up front to join the service.
Solavei also offers one of the lowest rates for international calling to over 200 countries. As of Nov 2013, you can get unlimited international long-distance calling for $10/mo.
Solavei Referral Program does not make you buy an inventory for retail upcost. That is supreme b.s! — eg. Cutco, Armway, NuSkin or Mary Kay on other hand requires you to buy and sell products at an inflated cost to whoever got scammed. Lot of people went bankrupted because of this since they can't get rid of the products. Take NuSkin for example : according to their official income report, an active distributor earns $492 a year and they probably spend a lot more on gas, food, travel for the business !
Participated customer is given a referral link that is similar to other online compensation systems such as Clickbank, Amazon, NewEgg, BestBuy, Walmart, Commission Junction, etc..to clearly identify their affiliated role when introducing new person to the service.
You do not aim to "recruit" the customers to work for you. You play the entrepreneur role that blurs the gap between an useful product and the consumers. People know when you do the right thing. Shady MLM always teaches you to recruit a group of downlines and make them work for you. With Solavei, you simply let your customers know they have the opportunity to reduce the monthly further if they will.
Solavei opens Marketplace in October 2013, brings our members new saving opportunities and great cash-back programs for over thousands of major U.S retailers –at no cost. Does any MLM out there care to give you this ?
The Other Side of The Coin
There is always a flip side of what is good, and it applies to Solavei as well. Given even big and old name brand like Google, JCPenny, Target, Microsoft, etc… there are always people who run into issues with them.
It is unavoidable. Trust me, google them. If anyone into the business operation, you sure know there are thousands of customers with different personality you have to please everyday. In one event that falls because the customer doesn't feel good that day, sh*t happens at the wrong time and wrong place or wrong product, it could leave a bad and nasty experience for both parties for a very long time.
Let us be frank, be honest and face the challenges :

The Solavei offers mobile network relies on an upgraded nationwide T-Mobile backbone; however just like AT&T, Verizon and Sprint, etc…sometimes the service coverage could be spotty, or have an intermittent issue for some of us. T-Mobile has invested $4 Billions to have a major upgrade to 4G LTE R10 this year, bought new 700 MHz spectrum from Verizon on Jan 8th 2014; Those move will make a huge difference.
The cost is between $29.00 to $49.00, which falls into the most affordable range for 4G service. Though I have seen some cheaper offers, then in this case we just have to consider the reputation, the restrictions, the features (text-talk-web) and the benefits (product quality) of the service on the long run. There is no other service out there that allows you to ask your customers : "How much do you want to pay ?" at the end of the day.
Pay full price for the phone you like. There is no initial discount, thus you will have to purchase your own phone at the normal price from other markets such as Amazon. However, we have done some basic math and it clearly shows that you WILL save a lot more money by paying for the phone's upfront cost.Try the Bill calculator yourself !
Solavei requires unlocked phones just like any other prepaid mobile providers, therefore smartphone users may face an initial problem when first enrolling in the service. If you have an off contract iPhone, please read Steps to Unlock Your iPhone for Solavei.
Some people or independent team may take advantages of Solavei Customer Affiliate Program and makes it feels like a shady MLM scheme with lot of money making promises. That is not the main product Solavei delivers and that is not the approach they want to impress the customers with.
For participated customer, this is not a get-rich quick opportunity. You have the opportunity to reduce your bill to $0. If you want to get some gas money for next month, work a little more. It does not come easy but it is worth it.
The Affiliate Program is available at no cost for Solavei customers. However, you can sign up for a social membership only for $149 annually, without applying for the mobile service. This is the only time you have to pay upfront to invest in Solavei. Not many of us prefer this approach but it is completely normal to invest in a business if you believe you can do it. Imagine without this fee, you will see anyone with any level of education and social status, tries to offer you a decent mobile plan service. How would that make you think of the service itself? My reaction would be : RUN!
In a similar fashion to what we believe, the People Connect People team engage in sharing the benefit of the Solavei cellphone plans more than the compensation plan.
Our mission is to help everyone see the values of Solavei by giving them the right information instead hanging the potential get-rich-quick carrot on the rope. That is deceptive and exploitative. And at the end of the day a customer can decide they want to try the Referral Program or not. We can show them how to get there, but we are not going to press the responsibility to making money. If they do they can find all the knowledge,  mindset, tool and resources here to kick off the venture. If not, just enjoy and save with the affordable mobile service that does not rip anyone off! 
External Link : Gov't does not create jobs. Entrepreneurs do.
---

Discussion
Tags: Before you let someone judge Solavei is a Scam How Solavei is not another pyramid scheme ? Is Solavei Compensation Plan a MLM ? People begin to stop doubting Solavei is a scam - here is why Pros and Cons of Solavei Multi-level Compensation Plan Solavei Affiliate Program vs. MLM What are the bad parts of solavei ? What kind of affiliate MLM model that does not suck ? Try Solavei